Benefits For Your Team
Wellness programs enhance employee well-being by providing tools and resources for individuals to prioritize their physical and mental health. From stress reduction techniques to fitness activities, these programs empower employees to adopt healthier lifestyles, resulting in improved overall well-being. These programs lead to increased productivity and performance as physically and mentally fit employees are more energized, focused, and able to perform at their best. By reducing absenteeism, presenteeism, and workplace stress, wellness programs contribute to a more efficient and successful workforce. Offering wellness programs demonstrates your organization's commitment to the well-being of its employees, fostering a positive work culture and a sense of belonging. Don't miss this opportunity to ignite workplace excellence, improve employee well-being, and strengthen your company's image. Invest in your team's wellness today!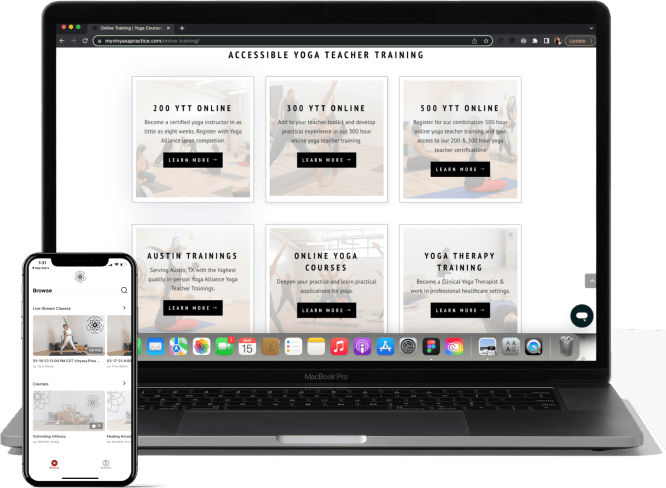 Unlimited access to MVP App

Daily Live Stream Classes

Access to on-demand content

Pre-Recorded Yoga Sessions

Guided Meditations

Mini-Courses

60-Minute Monthly Meditation

Customized Pricing Available
All REVIVE benefits

60-Minute Weekly Meditation

Mindfulness Suite

A selection of wellness certification courses

Customized Pricing Available
All REFRESH benefits

Mindfulness Suite

Access to all wellness certification courses

2 HR Virtual Workshop Quarterly

Monthly Virtual Events

Customized Pricing Available

Empower Your Workforce Today
Transform your workplace and empower your employees with our life-changing corporate wellness program. Take the first step towards a healthier and happier team today!