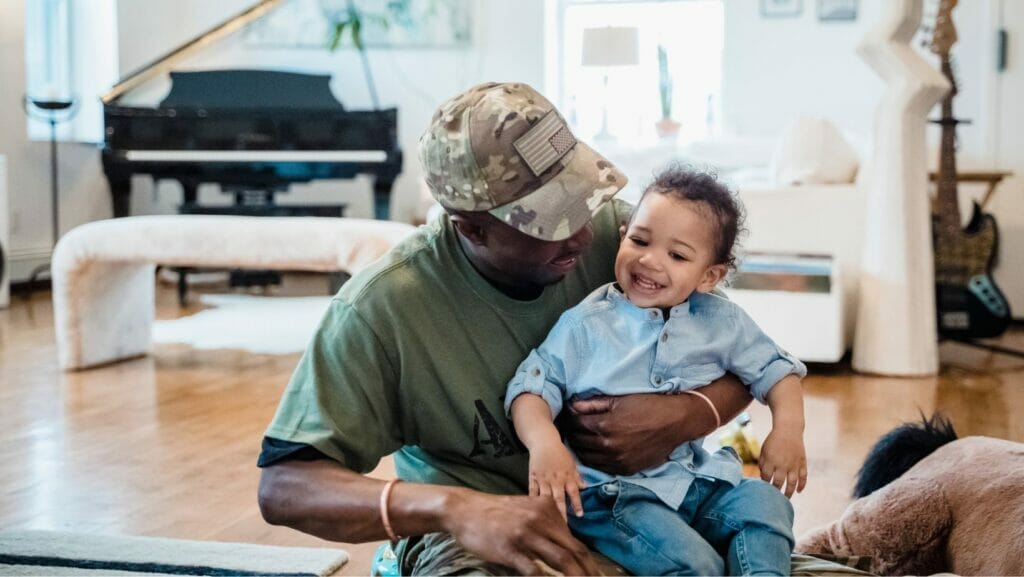 Military spouses often find themselves in new surroundings, sometimes working as a single parent while at the same time trying to acclimate to a new community. Military spouses are often well educated and highly qualified for a wide variety of careers but frequent relocation can be a barrier to finding and maintaining a rewarding career. This means they face a unique challenge when it comes to furthering their education and career opportunities due to frequent moves. In recognition of this challenge and to support people in service, a scholarship program is offered through the Department of Defense's (DoD) Spouse Education and Career Opportunities (SECO) program. This scholarship is geared towards high demand portable careers. "The My Career Advancement Account Scholarship is a workforce development program that provides up to $4,000 of tuition assistance to eligible military spouses. The scholarship assists military spouses in pursuing licenses, certifications or associate degrees necessary to gain employment in an occupation or career field." – MyCAA
Various online yoga schools that offer an online yoga teacher training course are on the approved list for this scholarship opportunity. Their websites and social media platforms may have more information or direct links to apply. Becoming a yoga instructor and offering yoga classes to the local and global community is a great way to support active military service members and their families. The many benefits of yoga include stress reduction, anxiety relief, improved immune system, increasing physical strength, optimal range of motion, and nervous system regulation. Yoga has become an integral part of a holistic health program. What choices are there to become a certified yoga instructor? Yoga teacher training schools offer various certification levels through self paced yoga teacher training. The training is often 100 percent online and can be finished in roughly 6 months. You can receive your 200-hour yoga certification or complete a 300 hour advanced yoga teacher training. If you are just starting out, you can opt for the 500 hour yoga certification that includes both teacher trainings and may be offered at a discounted rate. The school may also be approved through Yoga Alliance and you can register with this organization if you choose to do so under their online provision which currently extends to December 2023. Yoga Alliance is an internationally recognized registry of yoga teachers and can be useful for teachers that may move a lot like active military households do. Registering with the organization may increase the yoga employment opportunities after completion of the Yoga certification for online yoga teacher jobs and in person yoga teacher jobs regardless of location. The member benefits page on yogaalliance.org states "By publishing your profile to the directory, you can expand your reach, build your network, and become more easily accessible to potential students and employers. This tool also helps users find RYTs, YACEPS and RYS teacher training programs based on location, credential, and online offerings."
The opportunities to teach yoga online and remotely have greatly increased in the past couple of years due to Covid restrictions and the increase of yoga students that seek ways to practice yoga from the comfort and convenience of their own home. Practicing yoga from home can ultimately save time, energy, and money. Many brick and mortar studios have extended their offerings to include a Livestream studio and hybrid classes. Yoga teachers and studios also offer Youtube Yoga channels or various recorded practices, educational workshops, and informational lectures housed in digital libraries. For the yoga teacher, this means you do not have to be in any specific location to continue your employment. It offers flexibility in both full and part time job roles. For the military spouse, this is definitely an added and sustainable employment opportunity worth considering.
The leader of online teacher training, My Vinyasa Practice, can be found on the MyCAA approved school lists. MVP states on their MyCAA application page, "Every U.S. military facility in the world has a fitness center, a gym, an MWR facility, or even just a weight room for service members, support staff, and families. We believe every one of these facilities should have access to a qualified, certified Yoga teacher. " Teaching yoga at these facilities is one of many yoga employment opportunities. Online yoga teacher jobs are on the rise and yoga classes can be taught from anywhere. My Vinyasa Practice offers yoga teacher training courses at the foundational 200hr YTT level and an advanced 300hr YTT. Both levels of their Yoga teacher training programs are registered with Yoga Alliance, and have been the standard for online trainings, going above and beyond to give you authentic community, connection, and quality content.
Finding the right online Yoga Teacher training school coupled with the MyCAA scholarship may be the solution for a rewarding career and a way to give back to the community.