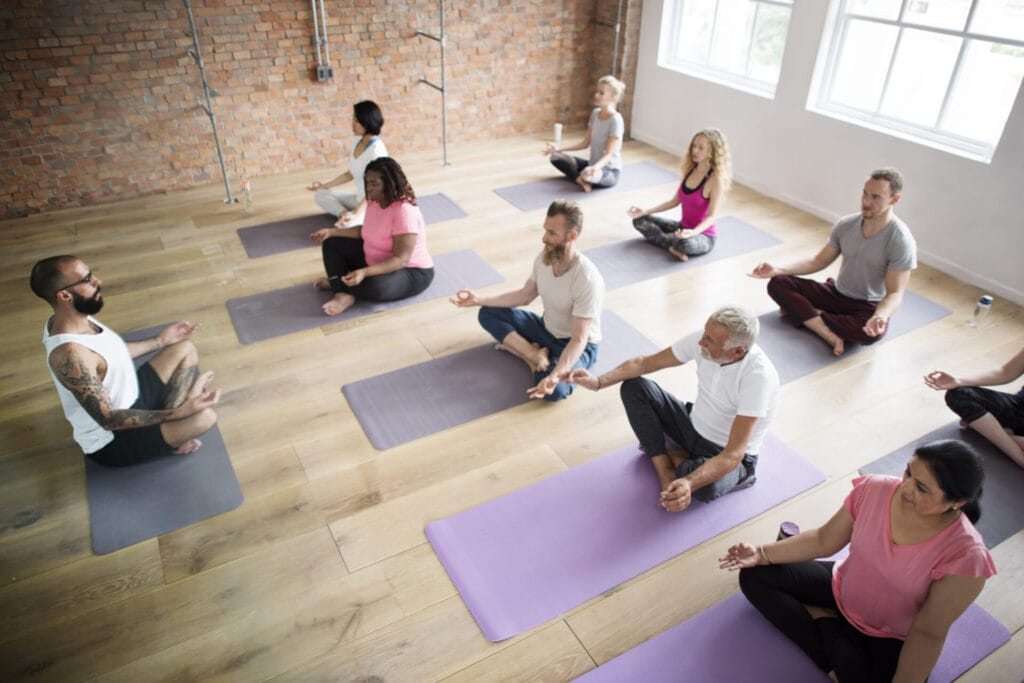 Many yoga teachers have questions about the need for liability insurance. Is the cost worth it? Do yoga teachers actually get sued? Doesn't the studio I work for have insurance? Are there options for coverage if I am an online yoga teacher? Will the studio require me to have insurance to teach there? The answers to these questions vary depending on if you are working for a studio as an independent contractor, full-time or part-time employee, or studio owner. Different rates apply to full-time and part-time yoga instructors. There are several companies that are available to meet your needs. Two insurance options are discussed in this article.
One of these options for yoga teachers is offered for Yoga Alliance members. This could be considered a reason to register with the organization. There is an article published on yogaalliance.org that is entitled "A Crash Course in Liability Insurance" that lists reasons why liability insurance is important. Yoga Alliance RYT members are eligible for professional and general liability insurance provided by Alliant at a special discounted rate. Teacher policies include coverage for online yoga teaching, kids' yoga, hot yoga, and yoga therapy. Alliant offers yoga teacher insurance for the United States and Canada. The addition of online yoga teacher coverage is necessary since the many studios, teachers, and students shifted to this platform due to the pandemic. This program is updated each year to stay competitive with current rates and benefits. Currently, coverage for online activities is also available.
How much is yoga insurance by this company?
The options are as follows:
-Part-time self-employed/independent contractors (those who work 8 hours or less per week): rates start at $110/year (down from $115 last year)
-Full-time self-employed/independent contractors: $125/year
Yoga schools may partner with an insurance company to provide special rates for students working on their yoga instructor certification. Be Yogi is a company that offers these special rates. In the FAQ's listed on beyogi.com, it gives the reason why yoga teachers in training would need insurance as, " As a student, you're developing the skills you'll need to become a full-fledged yoga instructor. While you may still be in school, you'll still be directing yoga practitioners and providing instruction, making you vulnerable to the risks of a liability lawsuit and other loss events." Yoga teacher training schools that partner with BeYogi offer yoga students a rate of $25 for the first year when working on the 200-hour yoga teacher training certification. More details and answers to the questions from the first paragraph can be found in the FAQ's section of their website: https://beyogi.com/ The cost of this insurance is $179 per year. This covers you in-studio, outside, and for live streaming & on-demand content. There are also various member benefits through this company that are listed on the website.
How much is yoga insurance by this company?
The options and coverage are as follows for a yoga teacher:
-60 yoga styles covered and 490+ modalities covered in one policy
-Easy monthly payments starting at $14.58
-General Liability: $2 Million per occurrence / $3 Million annual aggregate
-Stolen Equipment Coverage up to : $1,000 w/ a $250 deductible
-Identity Protection Coverage: $25,000
These two options for yoga instructors are among the most frequently used. Researching for yourself online or by asking local yoga teachers and studios can help you make the best decision for protecting yourself with a reasonable price if you choose to purchase liability insurance. It is definitely worth reading the benefits carefully and comparing companies side by side to see which aligns most with your offerings and needs.