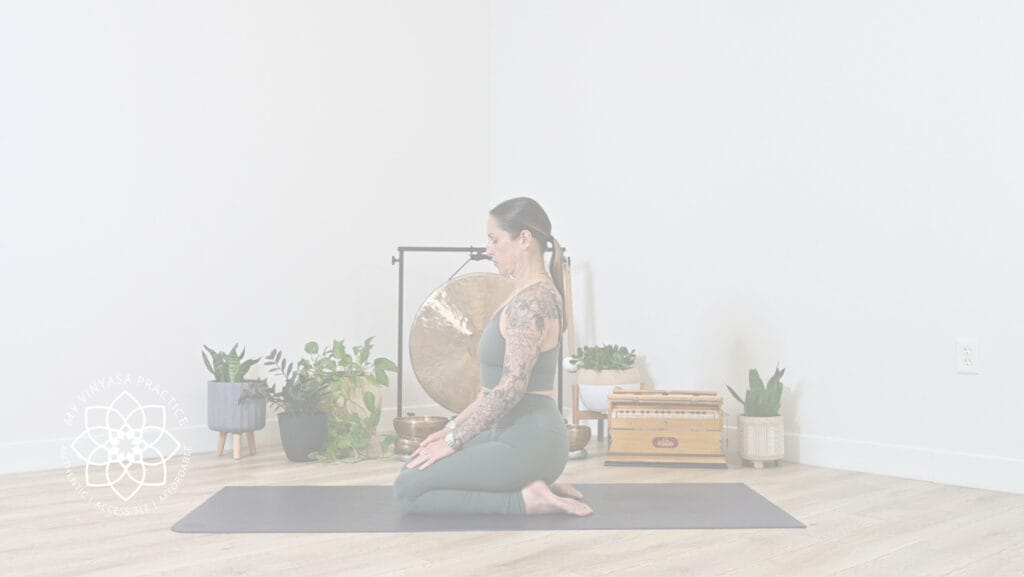 When searching for online yoga teacher training, chances are that you might be looking for hatha yoga. So what is Hatha Yoga? Let's take a deeper look at what Hatha stands for before exploring online yoga courses. 
The majority of yoga in the West can be classified as hatha yoga, or the practice of physical yoga postures (asanas). The word "Hatha" translates to "forceful", or the yoga of activity and with that, the physical aspect of yoga. "Ha" also stands for sun and "tha" for moon, indicating the goal to balance these two aspects. According to ancient yoga, every person has major energetic channels within the body, called nadis. The three major channels are the solar side on the right (Pingala), the lunar side on the left (Ida), and the central channel (Sushumna). Standing poses activate our energetic solar side, while relaxing poses, such as savasana, activate the lunar side on the left. By bringing balance to both sides of the body we can access the central channel or Sushumna within the spinal column. Hatha yoga therefore aligns and calms the body, mind, and spirit. 
There are many other forms of yoga under the umbrella of Hatha Yoga.  They include vinyasa, ashtanga, power yoga, bikram, Iyengar, and restorative yoga. However, if a class is specifically labeled as hatha yoga, it is generally more slow, gentle, and ideal for beginners. It has a calmer pace and can be adapted for any audience with more static postures focusing on alignment. 
You may have noticed that there are various online Hatha yoga training programs available. These Yoga Teacher Trainings (YTT) differ in pricing, ease of access, and quality. Some may be offered at specific times, while others can be accessed whenever the student chooses to learn. A yoga teacher training can give a certification or not, depending on the material covered. The largest known organization for yoga teachers in the US is called Yoga Alliance. Yoga schools offering continued education or yoga teacher training will note whether or not their programs are Yoga Alliance approved. Once a yoga teacher trainee graduates from an accredited program, they can apply to become a registered yoga teacher with Yoga Alliance. The new yoga teacher can then title themselves a Registered Yoga Teacher or RYT. Usually, you'll find a number indicating the amount of hours the yoga teacher has been trained for. For example, the most basic yoga teacher training takes 200 hours, titled as RYT 200. Advanced training takes 300 hours and it is required to have completed a 200-hour yoga teacher training to advance to 300-hour yoga teacher training. Once a teacher has taken both the 200hr and 300hr programs, they become a 500hr teacher. Experienced Yoga Teachers may receive an E-RYT 200, 300, or 500 certification once they've taught a certain amount of classes over specified length of time. The most advanced and experienced yoga teacher would therefore be an E-RYT 500 and the most novice yoga teacher an RYT 200. People can choose a local yoga teacher training in person or online to receive these certifications. Why am I sharing all of this with you? To help weed out any online yoga teacher training programs that won't give you the certification or education you desire. If you're brand new to online training, it is recommended that one take a 200 hour program. Once completed, you can always add on more hours. Some people are not interested in becoming a registered yoga teacher, or RYT, yet they'd still like to learn about hatha yoga (yoga). 
One of the largest online yoga schools in the nation offers a variety of authentic, accessible, and affordable programs about yoga. My Vinyasa Practice, located in Austin, Texas, offers 200, 300, 500 online yoga teacher training, approved by Yoga Alliance. My Vinyasa Practice also offers a variety of other online self-development courses, such as ayurvedic nutrition, mindfulness coaching and yoga therapy certification programs. Their Yoga Therapy certification is approved by the International Association of Yoga Therapists (IAYT) and includes over 1000 hours of training in clinically applied yoga (hatha). In order to enter the yoga therapy program, one can select the (online) applied yoga program at My Vinyasa Practice. This program is offered for those who have completed 200 hours of yoga teacher training prior to enrollment. Once enrolled, yoga teachers will learn 300 additional hours in yoga, making them eligible to work as 500 RYT. In addition to receiving 500 RYT certification, students complete a 200 hour yoga teacher training in clinical yoga applications and various case studies. Graduates of this online, Applied Yoga Program have also completed Module 1 (of 3) to become clinical yoga therapists. 
As you can see, there are many online (hatha) yoga trainings available, but few offer a variety of programs like My Vinyasa Practice. My Vinyasa Practice can assist you in selecting the right online program for you, whether it's a short course about hatha yoga or a full yoga teacher training. By comparing yoga teacher training programs online, you will find that My Vinyasa Practice is surprisingly affordable compared to similar approved schools. Rather than thinking that it sounds too good to be true, I invite you to take a look at their exceptional programs and five-star reviews!