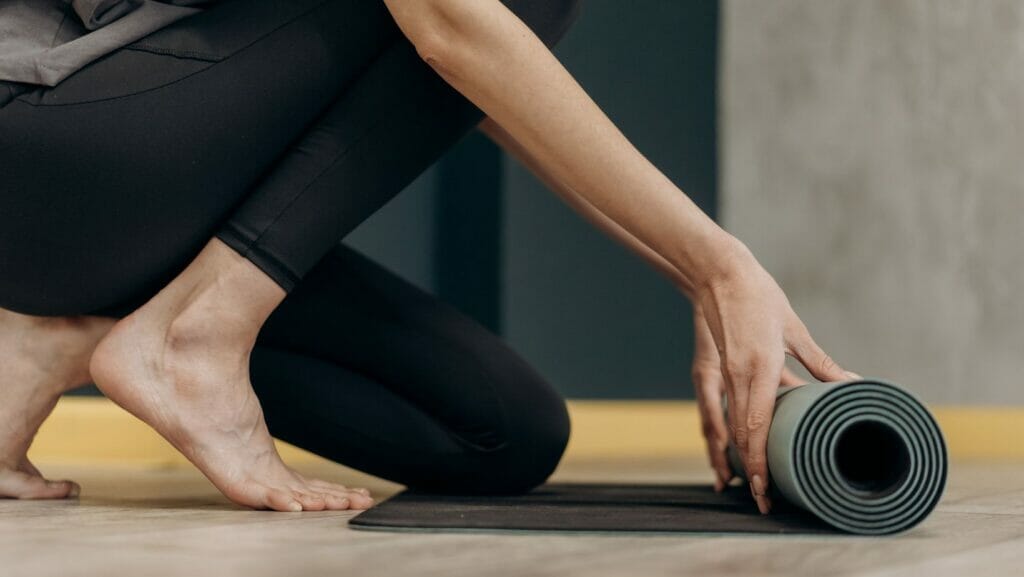 There is no shortage when it comes to places to practice yoga in Austin, especially when you consider self-led practices that can happen anywhere! There is also no shortage when it comes to yoga schools that certify yoga teachers. There might be many things that you consider when looking for yoga classes in Austin, Texas including accessible prices, variety of teachers, variety of class times, rentable equipment, free parking, and more. Nowadays, you might even look for a studio that has online yoga classes as well as in person options so that you can access them anywhere. In this article, we will look at Practice Yoga.
Practice Yoga is a yoga studio based in downtown Austin, Texas. Because of its location, parking can be tricky and it is encouraged to pay for parking on the street or bike to class. If you choose to become an unlimited member at their studio for $119 a month, you also receive free parking in a garage nearby. The monthly membership auto renews each month and cannot be paused or held. If paying for a monthly membership is not accessible, they also give the option to take their classes on a donation basis, meaning students can donate what they want for class. Their suggested donation amount is $12-$15. They offer options for both in person yoga classes as well as livestream yoga classes via Zoom. Their schedule showcases a variety of teachers and class styles, offering something for everyone. They even have mindfulness classes two evenings a week. Need a towel during class? Practice Yoga has you covered. You can rent one for your class. Need to borrow a mat? No problem, they have some for you to use. Need a tank or t-shirt to practice in? They have some for sale with their logo. Need to fill your water bottle to stay hydrated in class? Complimentary filtered water is available. Overall, there are many ways that Practice Yoga supports it's students who come in for asana classes.
You can also find several different yoga teacher training sessions. Similar to when you might be searching for yoga classes themselves, you will want to be sure that the yoga teacher training that you choose aligns with your values and availability. Each yoga school has a different approach to training future teachers; you might consider inquiring about the curriculum that is offered for any of the courses that you may be considering. You might also inquire about the lineage that is taught in each of the trainings that you are looking at. One piece that not all students consider is if the studio offers ample time to practice teaching while in training so that they feel prepared to hold space for a class upon graduation. Practice Yoga offers both a 200-hour yoga teacher training as well as a 300-hour yoga teacher training. Not only do they offer their yoga teacher training in person, they also offer online yoga teacher training in the form of hybrid courses. The length of the course and how often you will meet will be determined by the course that you choose. They offer intensive options for those who are able to dedicate the majority of their daytime hours to the training as well as options for those who may have just a day or two every couple weeks to spare. You cannot take a fully online yoga teacher training with Practice Yoga.
Practice Yoga also offers a Yoga Therapy program to certify yoga therapists that is certified by the International Association of Yoga Therapists. This program is split up into four modules, each module costing upwards of $3000, and is meant to prepare one to utilize the yogic tools learned to support students through healing. Certified yoga therapists are able to work in clinic settings and work professionally with clients through applying yogic systems of thought to ease suffering.
Workshops and community events can be found through Practice Yoga, as well. They have opportunities to advance your practice through continuing education courses as well as ways to connect with other yogis such as their monthly book club offering. There are opportunities to workshop specific poses and learn practices to support your individual journey. When students begin to look for continuing education, they might be looking for courses and schools that are endorsed and accredited by Yoga Alliance. Yoga Alliance is the regulating body for the yoga world in the United States. Practice Yoga does offer options for those students who might be wanting to add to their continuing education credits.
Practice Yoga can be a good option for those looking to take yoga classes, train to become a yoga teacher or yoga therapist, as well as those just looking to find community. If you are more into meditation do checkout our Austin Meditation Training.