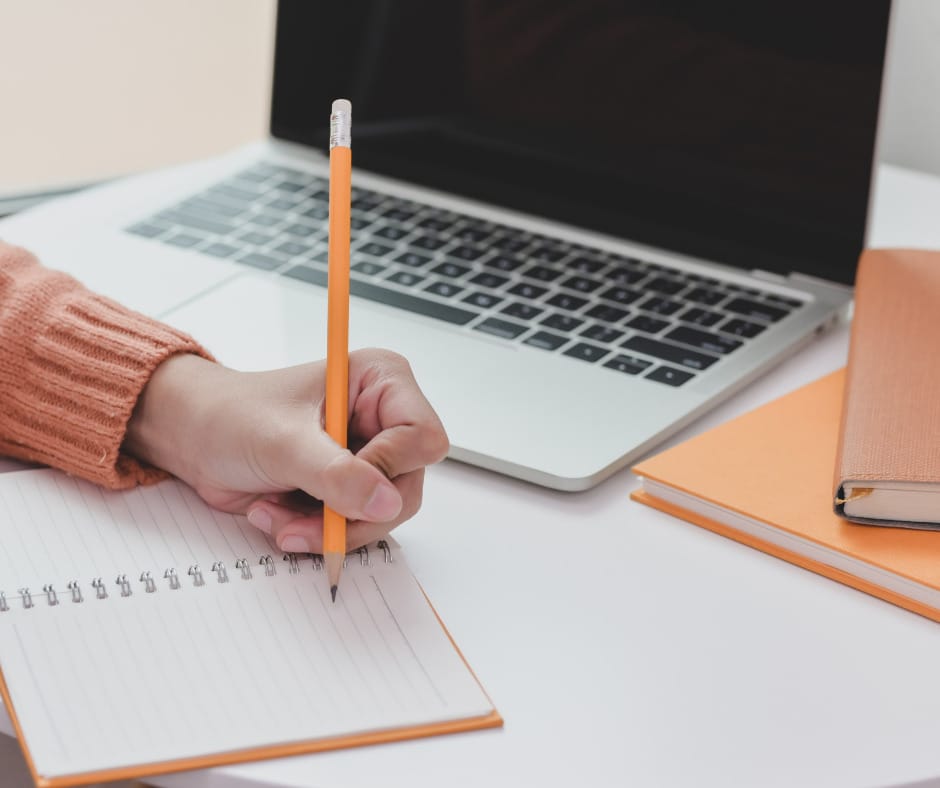 When looking for the best online yoga teacher training, it is necessary to conduct thorough research on the programs available. You'll want to make sure that the lead trainers facilitating the training are well-trained and have respective teaching experience. An E-RYT and C-IAYT has undergone profound training and spent a proven amount of time establishing and improving their teaching methodology, whereas a newly certified Yoga Teacher might not have the necessary experience to instruct and guide other yoga teacher trainees. 
Considering a yoga school's values can help identify alignment with your own essential values. Values such as affordability, accessibility, and authenticity provide you with a breakdown of the school's focus points and help make an educated decision when purchasing a course or training. 
You may consider verifying a school's refund policy before making a purchase, as a credible training provider will hold space for an individual determining that the purchased training is just not quite what the student was looking for.  
Once you have found some valuable options for yoga schools, you may check their reviews on platforms such as Google, Facebook, and Yoga Alliance. Having a look at a yoga school's Social Media profiles can help you gain insights into the school's application of its values and yogic philosophies. 
RESEARCHING THE BEST ONLINE YOGA SCHOOLS
The ancient concept of yoga (meaning 'union') originates from Indian Hinduism and has long made its way into many westerners' daily routines and practices. Whether one's looking to further deepen their personal practice, or pursuing a professional career as a certified yoga teacher, there are various considerations to be made when choosing the best online yoga school for your education. 
PERSONAL DEVELOPMENT OR PURSUING PROFESSIONAL CERTIFICATION
The first significant question one should ask themselves is whether they are pursuing education for personal development, or to start a professional career in the yoga and overall alternative health and wellness industry. 
Many times, a 200-hour yoga teacher training is a great starting point to learn more about the philosophy and extensive concepts found in yoga. 
In order to bridge the gap between a professional and often pricey 200-hour yoga teacher certification, and the desire to simply learn more about yoga, My Vinyasa Practice has launched an accessible and affordable Lite Version of their signature 200-hour Yoga Teacher Certification, which allows aspirants to learn more about the yogic philosophy, presented in Patanjali's The Yoga Sutras as the eight-limbed path of Raja Yoga, and Yoga's sister science Ayurveda, as well as clinical pillars such as Anatomy & Physiology and Sequencing concepts. 
For someone wanting to start a professional career as a yoga teacher, a 200-hour yoga teacher training, or a 500-hour yoga teacher training is an adequate starting point. The primary is the base education of any yoga teacher, training on yogic philosophy, yoga lineage, asana, pranayama, meditative practices, and teaching methodology, as well as important aspects such as fostering precise understanding of anatomy and physiology, sequencing, and further specializations and advanced yoga styles. 
After graduating a 200-hour yoga teacher training, the aspiring teacher may either decide to work toward gaining teaching experience, or pursue further education, either in form of Continuing Education Courses, or an advanced, 300-hour yoga teacher training. 
Combined, a 200-hour and 300-hour yoga teacher certification certify the trainee on 500-hour level. 
Every 200-hour yoga teacher training, as well as every 300-hour yoga teacher training, differ from other trainings with the same designation, therefore, it's crucial to research any trainings or courses you are considering investing in.  
There are various options available to support either a remote and self-paced learning environment, live trainings that are following a weekly schedule and are moving through content as a group, or Hybrid versions, where opportunities for live connection are offered, but not mandatory. 
Another important aspect to consider is the lineage an aspirant is aiming to be trained in. Whether Vinyasa Yoga, Hatha Yoga, Tantra Yoga, or Kundalini Yoga: the options are endless. 
YOGA ALLIANCE
If your intention is to pursue a career as a yoga teacher, you may want to consider local customs around registering bodies. Yoga Alliance is the international leader in creating moral, ethical, and educational standards in the yoga industry, but depending on your location, there might be other, local organizations aiming to elevate and unify the practice scope of yoga teachers. 
You may want to inquire for information and guidance from local, established yoga teachers or yoga studio, and ask them for their hiring preferences and requirements. 
It is important to note that Yoga Alliance is solemnly a registering body, but does not certify the yoga teacher, as this responsibility lies with the school, which is certifying the newly graduated yoga teacher's abilities. 
Yoga Alliance is currently offering accredited schools to facilitate their yoga teacher trainings online for anyone enrolling in an accredited yoga teacher training before 2024, as is the accrediting body for IAYT-certified Yoga Therapy programs.